Out of the gloom

using Zoom.
by Ian Ramsay
The Covid lockdown period took its toll on the music industry and as a result an estimated 99% of community based bands folded.
However Camden Community Band defied the odds by turning to technology to maintain their strict rehearsal regime by practicing online using Zoom.
Tuesday nights were dedicated to practice which enable band members to meet and greet and then practice as a band.
It was this dedication the their craft that has now enable the Camden Community Band to bounce back and give the Camden community a concert outside the NAB bank on Saturday 19th November 2021.
The event was very well received by those who stopped to enjoy the concert which saw maestro Murray Bishop leading the band through a repertoire ranging from Bach to the Bachman Turner Overdrive and they were in total overdrive as they played a great variety of music.
With lockdown easing the Camden Community Band is breaking down the barriers and getting out there doing what they do best, providing great music.
Camden, New South Wales.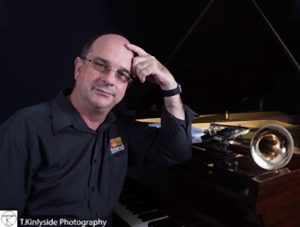 As restrictions continue to ease in the wake of this latest Covid mess, we are finally able to get back to doing what we enjoy….playing music together!
No more will we resemble a cross between the Brady Bunch credits and a Muppet show, but subject to conditions we can restart physical rehearsal. For those who were unable to join us online you missed loads of fun, challenges, music and camaraderie. We played, listened and laughed but most importantly, we checked in on each other and supported each other.
I am looking forward to our successful return on the 26th October with solid steps forward to a busy period ahead as life continues to return to normal!
Murray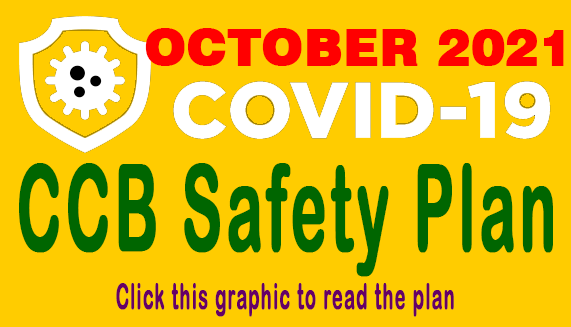 Members' Urgent Notices
Don't forget to register for the upcoming four (4) gigs!
Please be aware that

to protect
Members and the Community
NSW COVID-19
Safety Plan is in-force.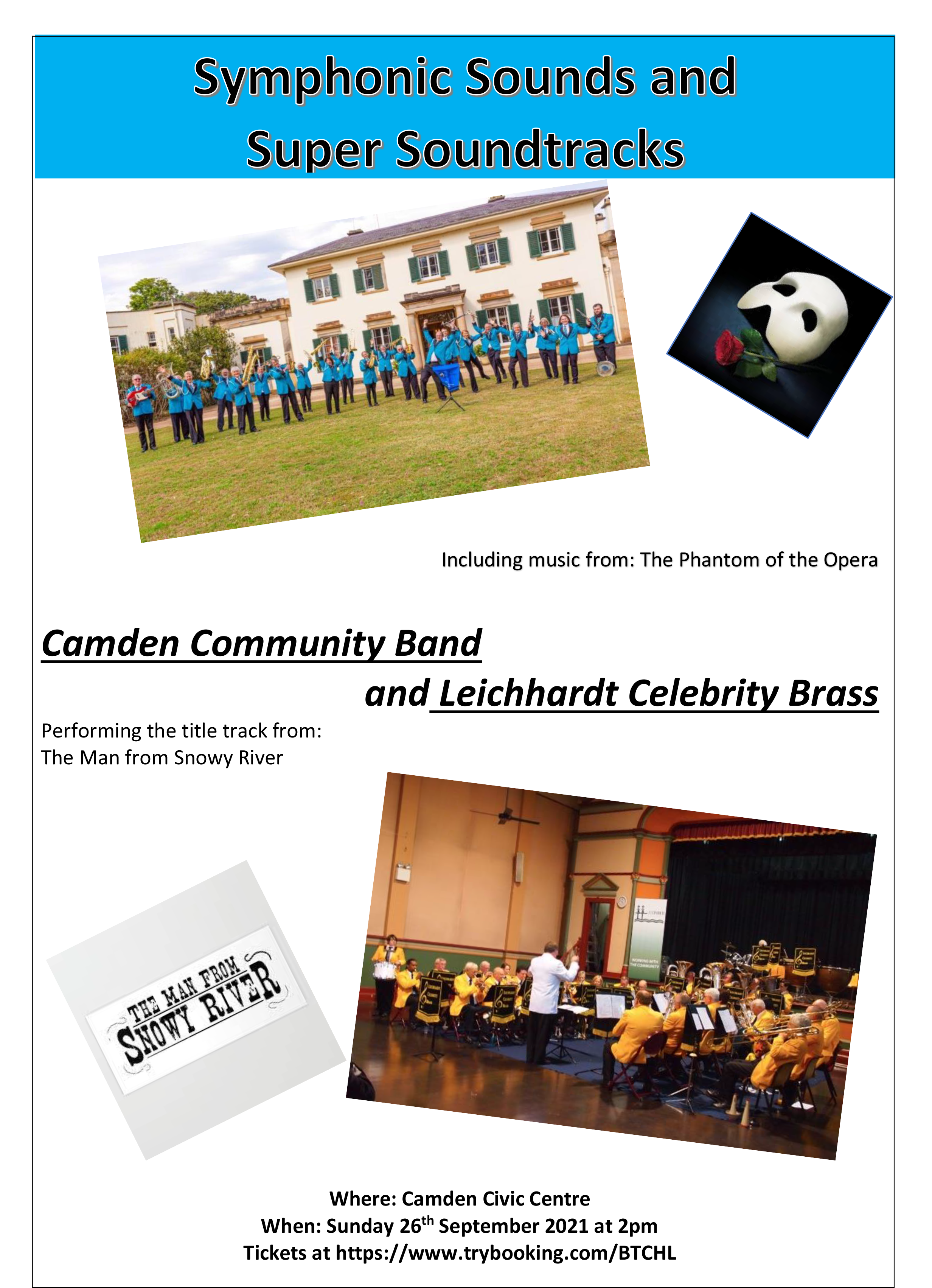 Remembrance Day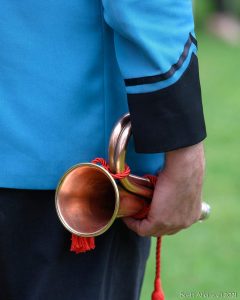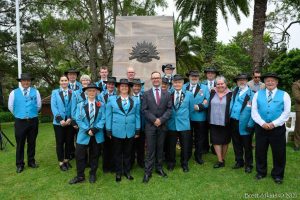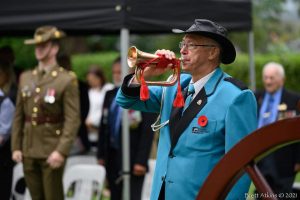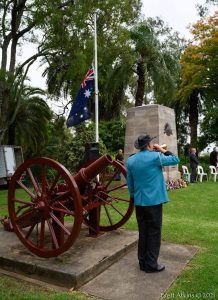 Camden Community Band supporting the Camden RSL Sub-Branch Remembrance Day 2021 service Macarthur Park.
The band is available for community and private functions.For further information contact the Musical Director Murray Bishop or via the link at the bottom of this page.
Resumption of Live
Performances and Rehearsals
The Musical Director of Camden Community Band Murray Bishop was outwardly elated as he announced that  the Community of Schools Ensemble (COS) is to resume rehearsals at the Camden Senior Citizens Hall on Tuesdays at 5pm! He assured members that rehearsals will be under strict COVID-19 safe operations as submitted to and approved by Camden Council.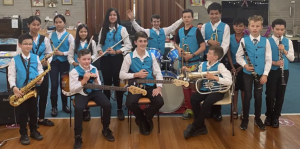 Community Of Schools Band
These regulations are similar to the strict safety guidelines that have been in-force for the Concert Band that resumed rehearsal on the 26th of October 2021.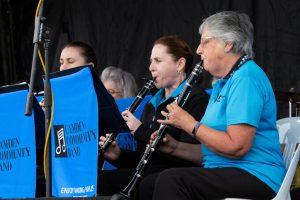 Camden Community Band has several ensembles all of which are are available for public performances. For further information, please contact the Musical Director Murray Bishop or via the link at the bottom of this page.
1st Public Performance
Since Return From
Restrictions
Ongoing Learning
Resumption from Long Break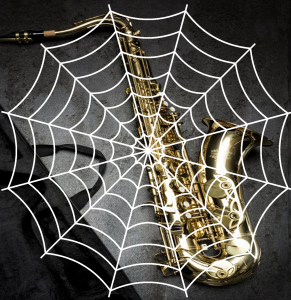 A common question I am asked is: "why cant I just pick up the instrument and play after a long break?"
There are a number of reasons for this. Just the same as you can't ride a bike for 50km straight off, you have to train to achieve that!
Your muscle memory diminishes rapidly when you stop playing and therefore your lip loses tone and simply doesn't comply with what you want it to do. Also your fingers forget what they are supposed to do….. but don't worry it's all buried right back in your long term memory, what we need to do is call it forward again.
The best way to resume playing is not to try and play extremes of register or volume but start off with long low to middle register notes concentrating on tone, posture and breath support, this can be a positive time to banish old habits too!!!
I don't try to launch into your favourite tune or the tune you were rehearsing at your time of stopping, because it will only disappoint you when you can't play it and that is harmful to your mental state. Instead, take a step back and play some easy tunes to begin with, rekindle your enjoyment of playing first. Remember short periods of playing is better for you than a massive effort once a week!
HOW TO SERIES

CCB Zoom 2021
Guide to your ZOOM session. Watch this short YouTube video clip for magical results.
HOW TO SERIES

Getting great zoom.us sound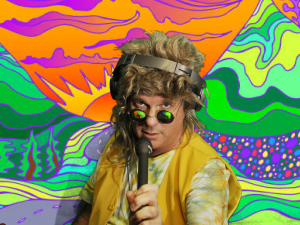 Want to get the most out of your out of your ZOOM session. Watch this short YouTube video clip for magical results.