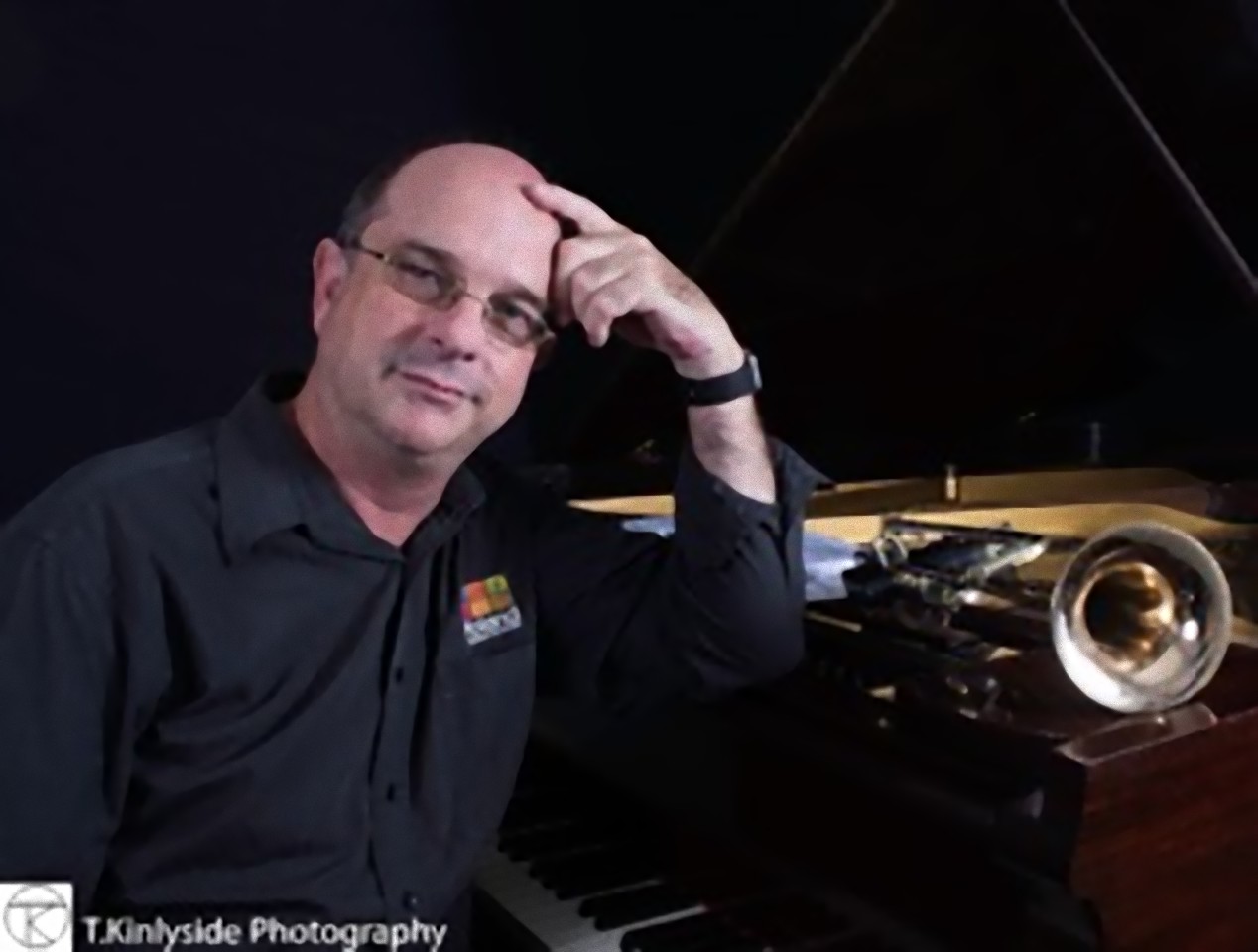 Murray Bishop (B.Mus, ATCL, A. Mus TCL. PHF)
Murray enjoys a reputation as one of Sydney's leading multi-instrumentalists playing a wide variety of brass, Woodwind, Percussion and keyboards to a high standard He is often found lurking in the orchestra pits of shows covering parts for missing players, or in either the trumpet section or on soprano cornet for bands throughout the state.
As the conductor of the Camden Community Band, he has led them onto the Concert platform of the Sydney Opera House and has both conducted and performed with them at venues all over NSW. In 2018, he was the co-conductor for a touring group from Camden and Lane Cove performing at Disneyland in California.
Murray has been the Musical Director of Camden Community Band since it assumed its current form in 2004 and when not leading the Camden Community Band he can be found passionately passing on years of professional experience to others as the focus of his work in both classrooms and individual studios. He is also the Owner and director of Murray Bishop Music.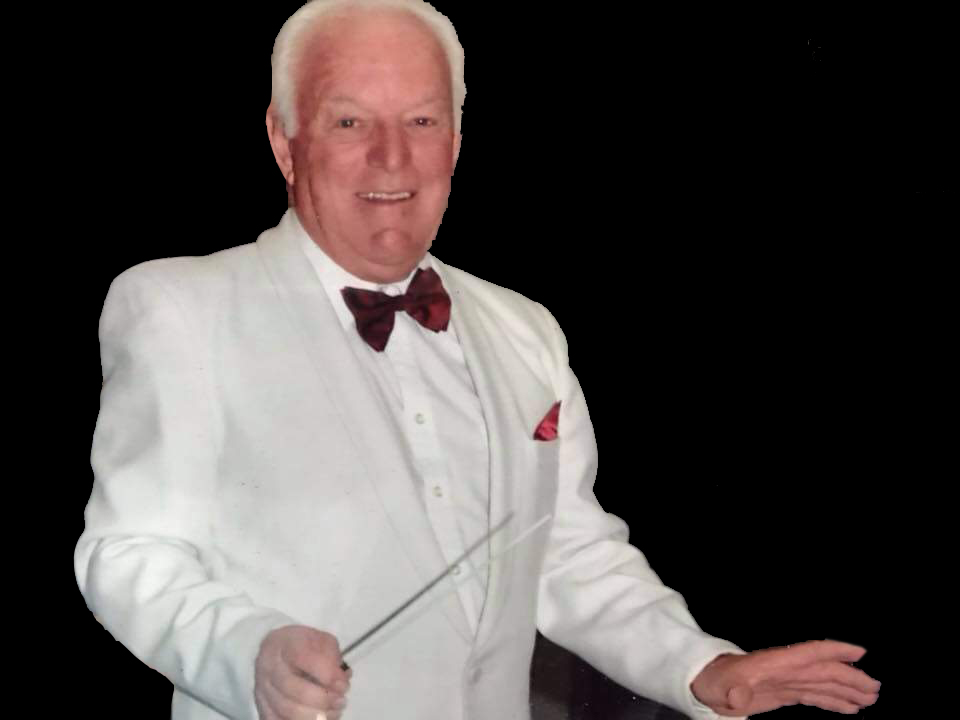 Harold Pollard OAM – Assistant Musical Director
HAROLD POLLARD OAM is one of the most experienced and recognised musical director in the world of concert bands. He was Musical Director of the Campbelltown Camden District Band for over 50 years and guided the band through its change from Brass to Concert Band. He is a life member of the band and also a life member of The NSW Band Association having spent many years on the board.
He was a foundation member of The City of Sydney Bicentennial Band and its Assistant Director. Harold took the band to England and Europe for the bicentennial celebrations. He also took the band to a tour of Japan , America and Canada.
As director of music for the Campbelltown Camden District Band he took them on two overseas tours to Europe and Canada representing Australia in the famous Calgary Stampede Parade. Over the years he steered the band from D grade Brass to both B and A grade concert, band winning many state and highly placed National Championships.
He is a prolific musical arranger and responsible for numerous concert band and stage band individual arrangements.
He was awarded the Order of Australia Medal (OAM) many years ago. On his 50th anniversary as director of music he received telegrams of congratulations from The Queen, The Prime Minister and the Governor General.
Some years ago he retired from the band world and semi retired spending his time between Camden and Port Macquarie where he took a playing interest in the local Camden Haven Concert Band playing his favourite instrument the Tenor Sax. He was coaxed out of retirement by the Musical Director of Camden Community Band Murray Bishop, initially as a guest conductor of Concerto de Aranjuez .
Since then, Harold's interest in conducting and playing has been rekindled and he is now the Assistant Musical Director with special focus on preparing our band for NSW Band Association contests and running a Dance Band Ensemble.